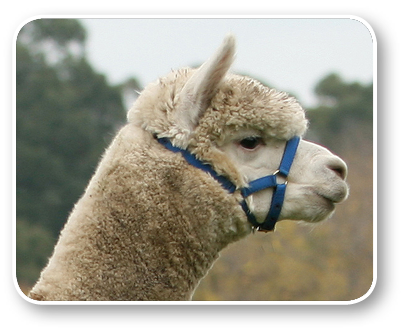 At Nurrenyen we have established a clear mission.
The Australian alpaca fibre industry of the future will consist of broad acre fibre producers requiring alpacas that can produce commercially valuable fleeces. These fleeces will be fine, dense and long with bold and deep crimped fibres that possess exceptional processing qualities.
Nurrenyen has as its mission, the breeding of alpacas to be the seed stock for such an industry.
Click here to hear our SRS® breeding advisor speak about this in further detail.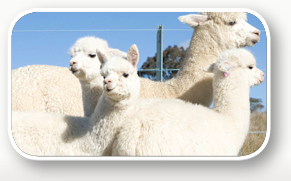 Our Herd
The Nurrenyen herd has been created through the sourcing of high quality solid white huacaya breeding females from two established breeders who are adherents to the SRS® breeding system.
Our first hembras (16) were purchased in 2008 from Northfield Gully Alpacas together with the SRS® recommended sire Northfield Gully Accolade.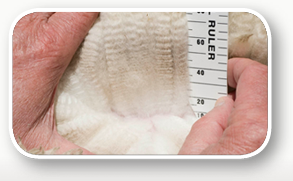 The Proof is in the Progeny
Our initial stud sire, Northfield Gully Accolade, now has 30 progeny on the ground exhibiting his fibre and body characteristics. An example of Accolade's breeding is the female Bohemia. At 7 months, she produced an ultrafine fleece of 18.8 micron, staple length of 100mm and comfort factor of 99.5%. With above average fleece weight, Bohemia has inherited her sire's wool traits in softness, handle, density, lustre and brightness.
About the SRS System
Nurrenyen choose to use the SRS® Breeding System as we believe its sound scientific base and fibre breeding performance in the Merino and Angora goat industries will deliver the qualities we desire in our alpaca development in Australia. Click here to see Dr Jim Watts Founder - SRS® Breeding System and our breeding advisor John Pike discuss the benefits of the SRS® Breeding System and how it's applied at Nurrenyen.